Take a Belly Dance Class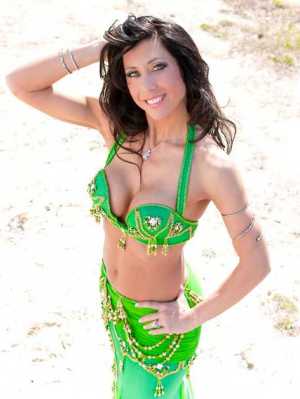 Want to learn belly dance? Unlike traditional, boring modes of exercise, belly dancing provides an exciting way to firm your muscles while improving your posture, balance, and grace. Rather than end class dripping with sweat, you'll be glowing with pride.
Your new hobby may even blossom into a good-paying, part-time job. Belly dancers are highly in demand for parties, festivals, and other special events. You'll find plenty of opportunities to show off your talents!
Belly dance instruction is ideal for:
Bachelorette parties
Bridal showers
Girls' night out
Sweet 16 celebrations
Classes are held in a group environment (i.e. at least three students). I can even come to your location. Please note that prices will range, however, depending on your area as well as the overall class size. Click here to email Sasha for further info, or call (732)904-3336
Locations and Times:
I've teamed up with dance studios all over NJ. Contact me about holding classes in your area.
Bellydance Class session – the  Holman School, Jackson, NJ.  Tuesday and Thursday from 7pm to 8pm. To register call (732)833-4647. 6 week session/12 classes $85.00